CSA Member Terms and Conditions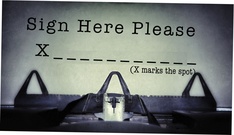 On the order form there's a little place to check off that you've read and agree to the member terms and conditions.

This is what you're agreeing to:

I would like to be a shareholder in the Mulberry Creek Farm CSA Program.

I understand that the farmers, the Stevens-Shourds family of Mulberry Creek CSA, will do their best to provide a bounty of seasonal, local, healthy produce to me as a shareholder, and that I am sharing the risks of natural farming with the farmers – that those risks may occasionally affect the items that are included in my share.

I understand that the CSA works within the honor system.

I understand that it is my responsibility to pick up my share within the appropriate time on my designated day, and that I will contact Mulberry Creek Farm when occasional scheduling conflicts prevent picking up my share on time.

I understand that if my share is not picked up on the designated day and no other arrangements are made, it will be donated at the discretion of the farmers.

---
Share Descriptions and Order Information
Friendly Reminders
This list is not a part of the Member Terms and Conditions, at least not yet, and we'd like to keep it that way but we need your help. It is actually unfortunate that we even have to post this list of reminders. We ask that you be sensitive to the community and remember the following:

* A CSA is a community (you'll get tired of hearing us say that's what the C stands for) rather than a business with customers. That means we are all dependent on one another.

* Please be respectful of the other members of the community at pick-up.
.....This includes the host(s) of the pick-up location.
.....Arrive on time.
.....Be patient while the family in front of you receives their share. It's very difficult to keep track of who's gotten what when there are several folks picking up simultaneously.

* Please be respectful of the farmers, especially at pick-up.
.....Arrive on time. We do our best to arrive by pick-up time but sometimes we get held up. We understand that can happen to you, too. But it is unfair and disrespectful to arrive late time after time.
.....If you will not be on time please call. All members should have both our cell phone numbers. We understand that sometimes things keep you from contacting us or you just plain forget. We understand that, but, again, it's unfair to expect us to hang around waiting for you week after week.
.....A word on inclement weather conditions: you don't want to get out in the rain or be out longer than necessary during a storm. Neither do we.
.....If the CSA turns out to be something other than what you expected or you are otherwise unhappy, feel free to drop out any time, but please give us and the other members the respect of letting us know instead of just failing to show up.

* Please feel free to ask us as many questions as you like, share your concerns, or otherwise engage in conversation. We do prefer to keep our shareholders happy and will be as flexible as we can be. We also ask that you hold us accountable.